Cleary Gottlieb Expands to San Francisco Bay Area
Elite Antitrust Trial Lawyer Heather Nyong'o Joins Team of Senior Cleary Partners
November 17, 2021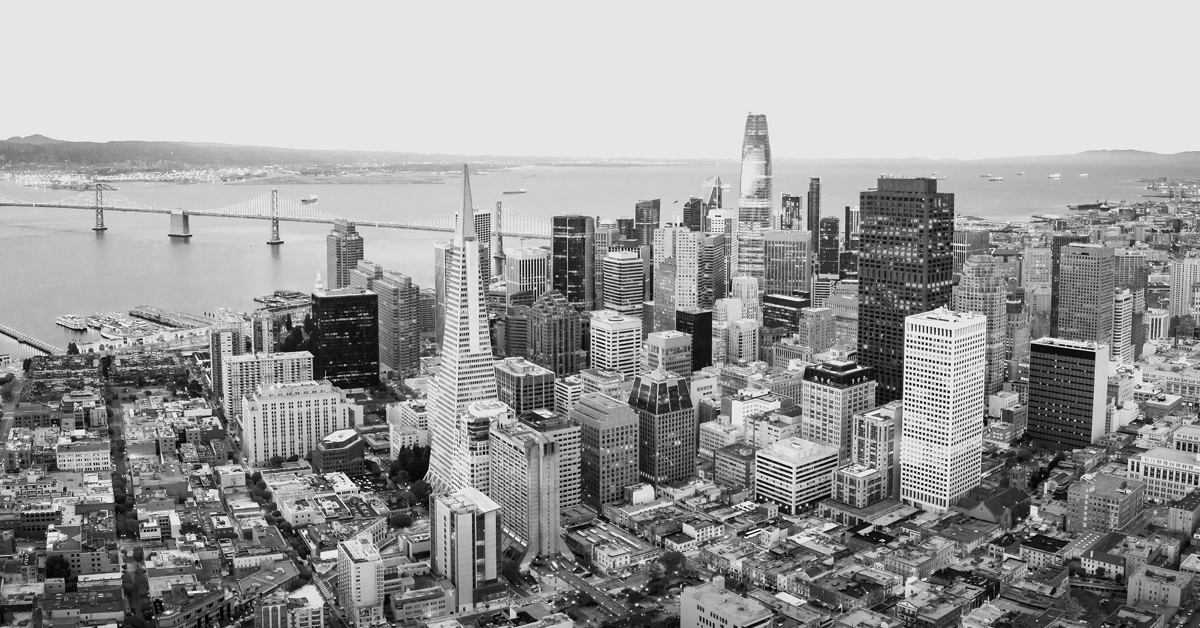 Cleary Gottlieb is opening in California with the arrival of renowned antitrust trial lawyer Heather Nyong'o and the relocation of a team of partners and associates from the firm's New York and Washington, D.C. offices to Palo Alto and San Francisco.
This move builds on Cleary's many decades representing California's leading technology companies, private equity firms, and other clients on transformative global antitrust, M&A, enforcement, and capital markets matters.
Heather joins a stellar Cleary team, including long-standing antitrust partners Brian Byrne and George Cary, white-collar partner Jennifer Kennedy Park, M&A partner Benet O'Reilly, and a team of six associates whose practices include these same areas, as well as capital markets, corporate governance, privacy, and intellectual property/technology transactions.
"We have long advised California clients on their most complex, sophisticated matters. The shifting regulatory environment and evolving needs of businesses across sectors adds compelling reasons to provide these clients with on-the-ground support," said Cleary Managing Partner Michael Gerstenzang. "We've assembled an outstanding team with the arrival of Heather and relocation of Brian, George, Jen, Benet, and a half-dozen fantastic associates. We will build on this strong foundation by expanding our Bay Area presence with additional exceptional talent in the coming months."
"I was drawn to Cleary's deep commitment to the region and incredible client base, and to the opportunity to help build out the West Coast presence of an elite global powerhouse," Heather said. "I'm thrilled to join Cleary's global antitrust practice and to help our clients navigate their challenges in this increasingly complex and dynamic regulatory environment."
Heather is a distinguished litigator, a first-chair trial lawyer, and one of the leading antitrust lawyers in California. She was first-chair trial lawyer in the defense of Rohan Ramchandani, a major investment bank's former head of European spot foreign exchange trading, through his federal grand jury indictment and trial, and part of the team that won his acquittal. She previously served as partner-in-charge of the San Francisco office and a leader of the West Coast antitrust and competition practice of another international law firm. With nearly two decades of antitrust and white-collar experience, including serving in the Antitrust Division of the U.S. Department of Justice, she has represented clients in all phases of investigations and litigation.
The relocation from the firm's Washington, D.C. office of George Cary, the firm's most senior U.S. antitrust lawyer and a San Francisco native, and Brian Byrne, a member of the firm's global Executive Committee and a former resident of the firm's Brussels office, brings many decades of unrivaled experience in sophisticated antitrust matters to the firm's California offering. They provide seamless counsel on domestic and cross-border matters involving regulators around the globe.
"Our team has long-standing relationships with some of California's leading companies, and it is a privilege to work more closely with these clients," said George, who is a former Deputy Director of the FTC's Bureau of Competition. "Amid a global wave of unprecedented antitrust scrutiny, regulation, and litigation targeting some of the world's most innovative companies, we will protect our clients' interests domestically and internationally."
"Cleary's global team already has deep roots in California," added Brian. "This launch underscores our commitment to delivering the highest caliber of client service. We are excited to further enhance the way we bring our integrated global platform to bear on the needs of our California clients and to build our offering with the addition of local market-leading lawyers at all levels."
Jen Kennedy Park and Benet O'Reilly (a Palo Alto native) both relocate from the firm's New York office. Jen has advised corporations on some of the most complicated white-collar and crisis management matters in recent years, while Benet has advised boards, special committees, and management teams on global and domestic mergers and acquisitions, activism defense, and other corporate governance matters.
"Our California clients are facing the most aggressive enforcement environment in recent memory," said Jen. "Bringing our global experience and credibility in government and internal investigations, litigation, and crisis management to their doorsteps will help ensure they successfully navigate unexpected and potentially destabilizing events."
Benet added, "With M&A volumes at record levels, and new and innovative deal structures being used to put capital to work, having our leading M&A and private equity teams on the ground provides our clients with seamless coverage for their complex needs."
Cleary's deep California connections include representing Google for years, including in many of its acquisitions, such as Fitbit, as well as in numerous investigations; advising West Coast fund managers such as TPG and Sixth Street Partners; and handling years-long, sprawling investigations and litigations in the Northern District of California for Bosch related to emissions matters.
The firm's California work has been and will continue to be supported both by a robust group of additional Cleary partners serving clients on important matters and a global network of lawyers across a range of the firm's market-leading practices. In addition to many other global M&A, private equity, antitrust, and litigation and enforcement partners, this group includes partners Adam Fleisher and Jeff Karpf (Capital Markets), Michael Albano and Audry Casusol (Executive Compensation and Employee Benefits), Elana Bronson and Joe Lanzkron (Family Offices), Daniel Ilan (Intellectual Property and Privacy), Liza Lenas (Private Funds), and Meyer Fedida (Tax).
Cleary's Bay Area offices include a Palo Alto location at 1841 Page Mill Road; and a San Francisco location that will open soon.