Alumni
Our network of stellar alumni is among our proudest achievements—many of our former lawyers remain in close contact with us after they leave, and some even become our best clients.
Cleary alumni have gone on to join the legal departments of corporations, financial institutions, non-profits, and international organizations. Our former lawyers have held distinguished roles in government, academia, and the corporate world. Many have started their own businesses and some have pursued fields completely outside of the law. The impressive positions that our alumni hold reflect both the quality of our training and our global reach.
Alumni Spotlights
Our alumni have tremendous pride in their experiences at the firm and often reflect upon their time with fondness and gratitude. Read some of their thoughts below.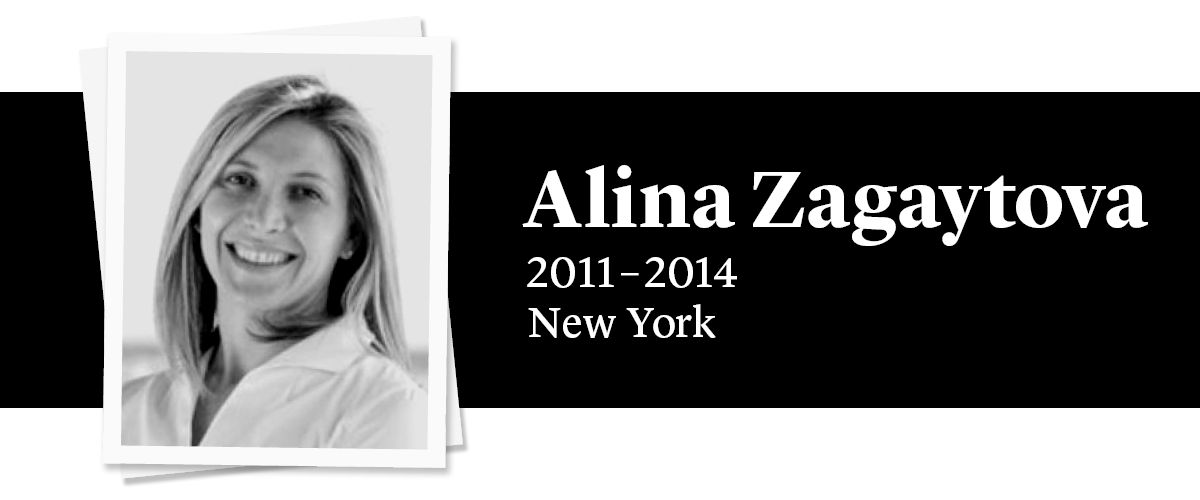 What lessons did you learn at Cleary that prepared you for your future career?
Practicing excellence in all of the legal work I do while also managing multiple projects and delivering on tight deadlines.
What Cleary person and/or experience had a lasting impact on you personally?
Duane McLaughlin. Duane was a great mentor and helped me get up to speed on leveraged finance as a senior associate, giving me the confidence that it's never too late to learn a new area of law and become an expert. Those skills served me well in my career in-house.
Why do you participate in the alumni network, and what would you say to someone who is considering getting involved?
I enjoy the learning and support that being part of the Cleary Alumni network provides. It has also been a great resource for recruiting new hires for my team.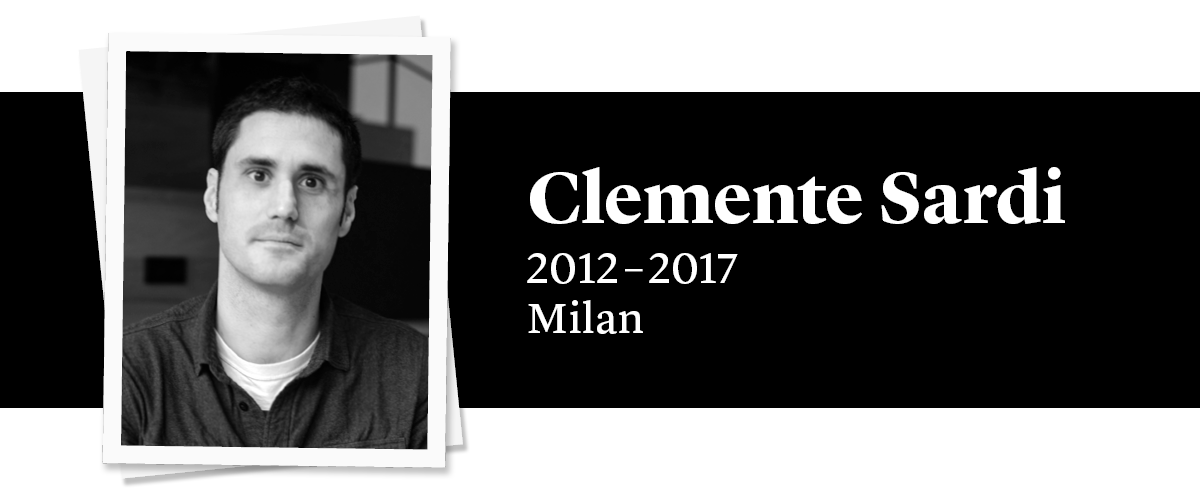 What lessons did you learn at Cleary that prepared you for your future career?
I started my career in what could be characterized as law firms with an "eat what you kill" mentality, where a fierce internal competition was encouraged. Therefore, when I joined Cleary, I was a bit disconcerted with its collegial values. Over time, however, I can say that those values have deeply shaped me and they have undeniably influenced my leadership style. Furthermore, the sense of belonging to a community of colleagues that works cooperatively and that respects and values each of its members was crucial for building the confidence that has allowed me to take on many new professional challenges after Cleary.
What Cleary person and/or experience had a lasting impact on you personally?
It is impossible to reduce the impact that Cleary has had on me to just one person or one experience. I believe that Cleary's formula for success lies in creating a unique environment that makes it easy to build deep and long lasting professional and personal ties. Personally, I have made some of my best friends during my time at Cleary and I have also found mentors that have provided me with advice and help in every step of my after-Cleary career.
Why do you participate in the alumni network, and what would you say to someone who is considering getting involved?
I participate in the alumni network because it offers a lot of interesting opportunities and because it is a way to still be part of and give back to a structure that has done a lot for me, both personally and professionally. And to those that are considering joining Cleary's alumni network I would say: go for, it is definitely worth it!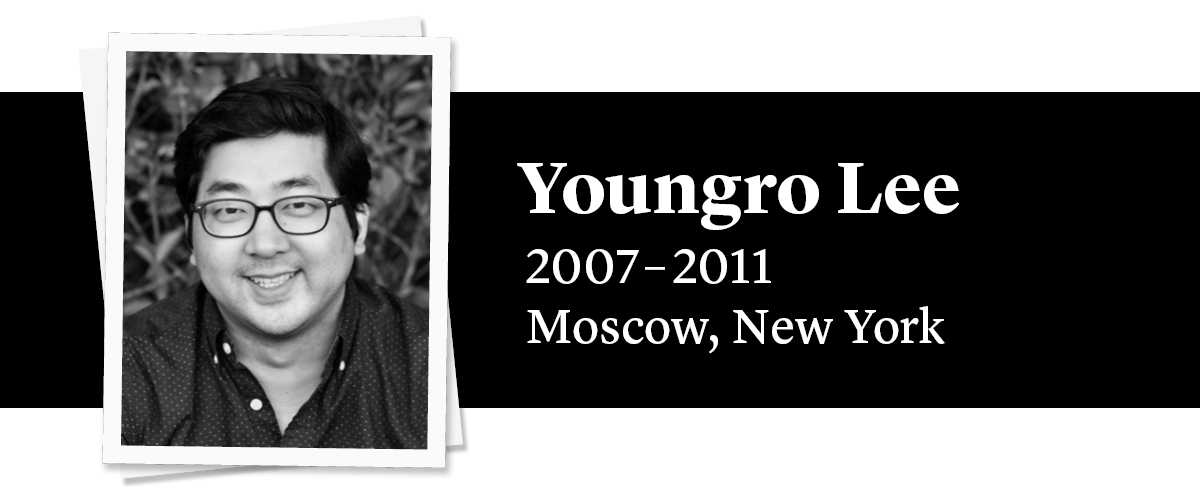 What lessons did you learn at Cleary that prepared you for your future career?
Everything I learned during my four-plus years at Cleary has truly been the foundation for everything else I've been able to achieve since departing Cleary, but ironically, the most valuable lessons were not about substantive legal practice. There are two major lessons I learned at Cleary that I'll forever be grateful for: (1) how to learn quickly and efficiently, and (2) always strive to understand the big picture and try to predict the future.
The most important technical skill I learned is the ability to learn quickly and efficiently—specifically, when confronted with a brand new issue or problem that I may know very little about at first, I've learned to be able to aggressively dive into the weeds, critically analyze the issues to develop appropriate courses of action, and then clearly communicate my ideas to others. For example, I was rarely instructed by my seniors to "find the correct legal answer" or "complete this legal task" (although of course I did my share of busy work as a junior). My seniors often asked and waited for me to present my views on how I would address a particular issue or solve a problem, which forced me to dig deep in order to truly appreciate the underlying issues and the client's ultimate goals, so that I could develop a thoughtful solution, rather than just trying to come up with a quick response to the immediate question that may not ultimately mean much in the big picture.
Likewise, when I observed certain attorneys and clients in action, it was incredible to actually see them trying to "predict" the future (or potential future) and propose solutions that might be very different than if one was only considering the present conditions. In hindsight, it was a blessing in disguise to be a junior attorney at Cleary during the Great Recession when so many complex new laws (i.e. Dodd-Frank) and unpredictable transactions (i.e. Lehman) were taking place, and nobody actually knew what was going to happen in the future. One had to be supremely confident in his/her experiences and judgment to navigate this period with so much at stake, and to do so while keeping emotions in check and managing complex relationships was inspiring, and I learned so much during this period just by carefully observing others, specifically Michael Gerstanzang, Liza Lenas, Bob Raymond and other senior associates at the time in the private equity funds group. The internal team dynamics the senior leaders tried to infuse was incredible during those difficult times, and something I've tried to emulate in my own teams ever since.
These types of big and small interactions over four years really shaped how I approached any problem and communicated with others. I discovered just how much these skills were valuable when I moved to Asia as a fifth-year associate to specialize in the then-growing Asia private equity industry. At the time the PE industry in Asia was starting to grow tremendously, especially in Korea when it had then passed new laws that enabled more inbound PE activities. It was an incredibly difficult decision back then because of my amazing experiences at Cleary, but I also had 100% confidence that I could be successful in a new emerging, uncertain market precisely because of my Cleary training, and because I had formed a view on the incredible opportunity of Asia PE that I was willing to bet my career on. Indeed, I was able to build a very strong and profitable practice in Asia in quick order because of how I approached every project and client relationship, which then directly contributed to my decision to leave legal practice in 2014 to start a FinTech company.
When the JOBS Act was passed in 2012 that would allow non-accredited investors to invest in private companies, at the time almost no one in the industry took it seriously and a lot of people thought I was crazy for leaving my "established" path in BigLaw. However, again leaning on my original Cleary experiences and training, I did my research, critically analyzed the problems and issues with the current private markets (including the PE industry that I had built my own career in), and tried to predict the future. After doing so I felt that this was something that could quite possibly change everything about the private capital markets, and I decided to start NextSeed with the vision to enable private markets to open to everyone, not just for the super-wealthy or well-connected. In reality, I of course have no idea what the future actually holds—but six years into my startup journey, as we continue to make progress on our mission and the rest of the world seems to be catching up, I remain as confident as ever that I'll be able to navigate the future just fine, whatever it becomes. For this, I feel truly grateful and blessed to have built my foundations at Cleary that will help me for the rest of my life, and I strive to be helpful to others, just as so many at Cleary have helped me over all these years.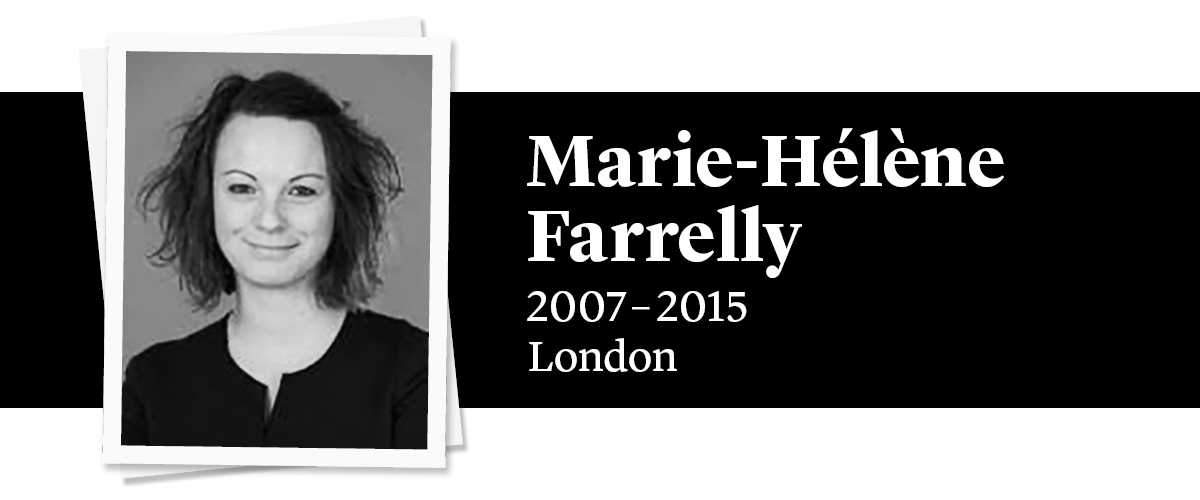 What lessons did you learn at Cleary that prepared you for your future career?
Patience – with clients, with colleagues. I had the privilege of working with many patient and understanding colleagues, who gave me the opportunity to learn on the job in a kind and respectful way and who taught me how to handle multiple stakeholders with different backgrounds and experiences to my own. This is very important to be successful in a global financial institution where you often work in a very diverse environment and navigate a complex stakeholder matrix.
I also learned the importance of getting the law right. Cleary lawyers are (generally) known for being technically strong (slightly academic, some say!). But it is important to remember that you need to get the "basics" right and be rigorous in your thought process (legal or otherwise), to be successful regardless of your career.
What Cleary person and/or experience had a lasting impact on you personally?
My experience on a major Russian M&A transaction in 2013 has had a lasting impact on me personally. Exposure to some of the internal and external individuals involved gave me the opportunity to test my resilience in the face of adversity, and to learn to adjust my expectations of others. It strengthened my character and taught me to stand up for myself, which is a key life skill.
Why do you participate in the alumni network, and what would you say to someone who is considering getting involved?
I enjoy the opportunity it provides to keep in contact with old colleagues with whom I would otherwise lose touch, and to meet a network of other people at times similarly minded but pretty much always interesting, challenging and good fun. I would recommend to someone who is considering getting involved to attend a couple of events (maybe with some ex-colleague friends at the beginning so you initially have some familiar faces) – not much to lose!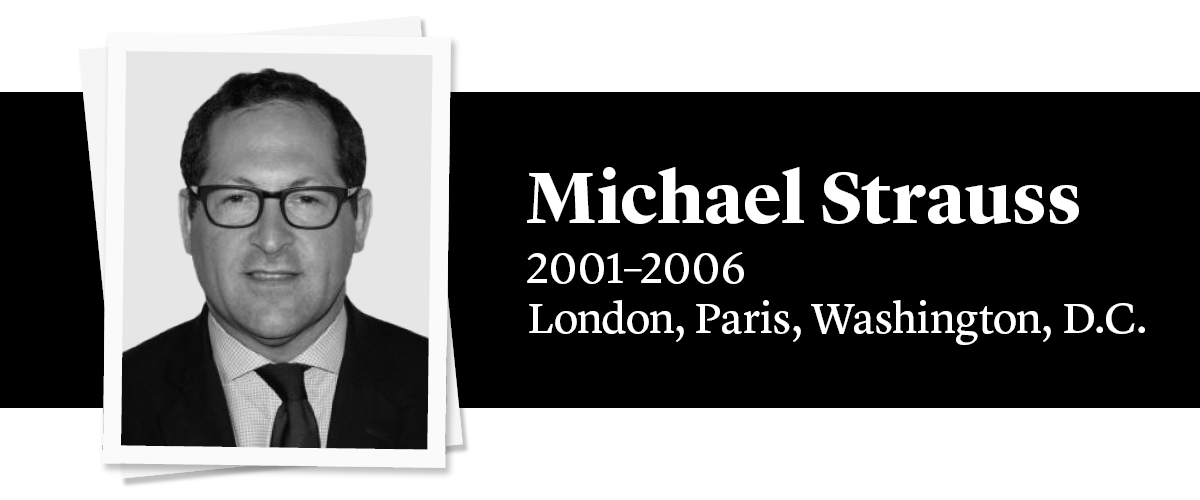 What lessons did you learn at Cleary that prepared you for your future career?
It may be trite, but I learned four things at Cleary that prepared me well: (i) the best work product comes from the application of the highest standards; (ii) excellence can be achieved in a less hierarchical and less formal organization; (iii) a collaborative approach to legal work is at least as effective as individualized modes of legal work; and (iv) if something is really important, it deserves to be written in a numbered list. In all seriousness, I suspect that I learned the most important of these lessons by failing – the basis of most good learning – more often than not to meet these standards while working at Cleary.
In the end, the way Cleary best prepared me for my career, though, is through the people I worked with and befriended there. I've been incredibly lucky to have worked for several high-performing organizations post-Cleary, from the international financial institutions to the U.S. Treasury, to another law firm with echoes of Cleary's ethos and excellence. A plurality of those people I've identified most closely with in my life and my career – who continue to push me intellectually and in other ways – are friends I made through Cleary. This is a testament above all to Norma Cirincione and Georgia Emery Gray for their decades of recruitment leadership.
What Cleary person and/or experience had a lasting impact on you personally?
Two experiences come to mind. The first was a small cross-border U.S./UK M&A healthcare transaction I worked on in the London office with Glen Scarcliffe and Will Morrow. For a very small deal, it required contributions from about every possible area of specialization throughout the firm, so I connected with a wide range of Cleary lawyers across various offices. I was a very junior associate and I'm sure I had little idea what I was doing. Yet Glen and Will offered me a lot of leeway, much responsibility, and just the right amount of gentle guidance. It was a clinic in how to manage a junior lawyer: with trust enough not to micromanage the work, but with the investment of the necessary time to teach and support. I reference their management approach frequently in my current work as the standard to meet.
The second was an unexpected chance I had to speak with the late André Newberg, who was Of Counsel in London when I arrived there. We only spoke briefly but I learned from him about the role he played as the first and founding General Counsel of the European Bank for Reconstruction and Development. Just under two decades later, I feel very privileged to be serving as the fifth General Counsel there.
Why do you participate in the alumni network, and what would you say to someone who is considering getting involved?
My reason is not revolutionary – I suspect it's the same for most others: I participate for the connection to a cohort of talented, brilliant and interesting people. As I've mentioned in a different response, I have found the Cleary network to be especially engaging and stimulating. Once again, I think credit for this goes to two people who have so recently left the firm: Norma Cirincione and Georgia Emery Gray, who so shaped the firm's character in the generations of lawyers they recruited.
That said, for about 10 years after leaving the firm in 2006, I had failed to grasp the purpose or value of alumni events and reunions. I had only joined occasionally for the Alumni CLE event each October in New York. Then in 2018 Norma led the first Asian alumni reunion in Hong Kong. While I was not an alumnus of an Asian office, I attended because I was living in Hong Kong. I realized what I had been missing – it was an incredible event! Now that I'm based in London, when the pandemic ends and reunions resume, I will be sure not to miss the next European alumni reunion.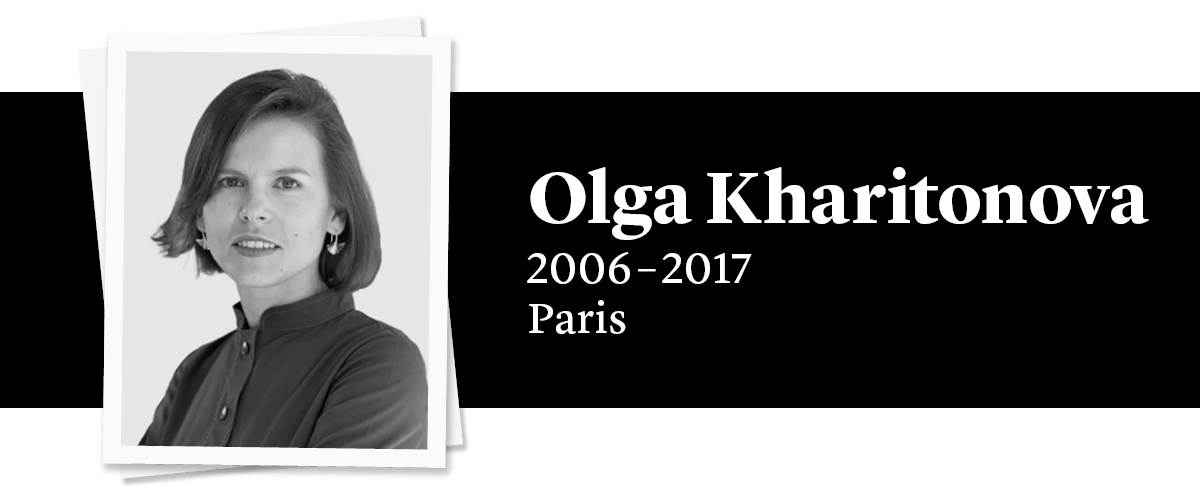 What lessons did you learn at Cleary that prepared you for your future career?
When I applied for a position as an associate in Cleary's Paris office, my academic background was pretty atypical compared to most other French young private practice lawyers. I was born in the Ural region of the Soviet Union and studied law in Moscow before becoming a French lawyer and being admitted to the Paris Bar. Despite this, I joined the Paris office of an American law firm. This was a long journey, but the recruitment process reinforced my belief that everything is possible when one gives herself the means to succeed. It also reinforced my belief that differences can be an asset and enhance self-confidence and self-esteem. Personality is as important as technical skills to succeed.
At Cleary, I further learnt that working in a multicultural and challenging professional environment is a great opportunity to grow. It was a privilege to work with such talented people from different nationalities and cultures. Today, I belong to the senior management of a highly international group (more than 30 nationalities based in 15 different countries for only 250 employees) and having built this intercultural sensitivity helps me address rather complex situations.
The ability to work across practices also exposed me to a broad variety of different topics and transactions. I learnt that although knowledge of law and regulations and of market practice is important, a broad legal culture, analysis skills, common sense and good judgement are even more critical to succeed.
As General Counsel of a fast-growing company which entered the SBF 120 index after only 18 months following its IPO, I am confronted daily to a broad range of legal, HR, insurance and management issues. Many of the topics I deal with are new to me and I do not have the expertise to address all of them. Nevertheless, I have built the confidence in my skills and judgement to have a meaningful opinion on every question.
Eventually, at Cleary I also learnt to work harder and smarter building on my soviet education with Stakhanovism heritage. It goes without saying that this is useful as well.