Cleary Gottlieb Hosts Michelle Caruso-Cabrera for National Hispanic Heritage Month
October 8, 2019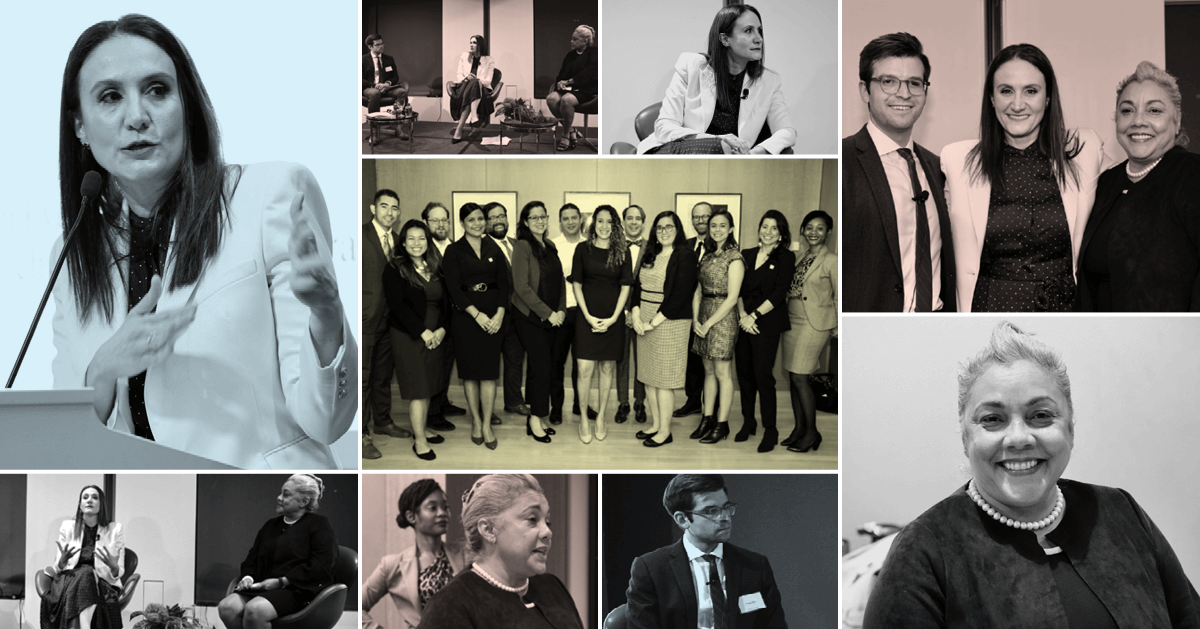 Cleary Gottlieb, in partnership with the Hispanic National Bar Association, hosted its National Hispanic Heritage Month celebration, "An Evening With Michelle Caruso-Cabrera," CNBC Contributor; Chief International Correspondent, CNBC (2010–2018).
Over 150 guests attended, including clients, law students, alumni, and minority bar organization members. Brief welcome remarks were delivered by Managing Partner Michael Gerstenzang, and HNBA Regional President M. Frank Francis introduced Michelle and the evening's moderators—associate Tomas Rua and the Honorable Sallie Manzanet-Daniels. Partner and Chair of the Committee on Diversity and Inclusion Sandra Flow provided closing remarks.
Michelle discussed her career as a trailblazer in broadcast journalism, which began as a producer at Univision at a time when Hispanic women were a rarity on television. She would later forge her own path at CNBC, where, in her 20 years at the network, she served as chief international correspondent and co-anchor of Power Lunch, and reported from Iraq, Iran, Ukraine, Venezuela, and other world hotspots on groundbreaking stories at the intersection of economics, policy, and politics.
Michelle left her full-time post at CNBC in 2018 to pursue an interest in corporate governance. Grounded in her desire to help companies shape their messaging, she joined the board of The Beneficient Company, a financial services firm specializing in private asset management. She remains a contributor to the award-winning network that served as a home for her the last two decades.
A fierce advocate for women entrepreneurs, she enjoys imparting her own discoveries in leadership and how she charted her own course to success. She also lends a strong voice to the conversation on empowering the next generation of female leaders.
To learn more, read Cleary's Diversity and Inclusion brochure.