Diversity and Inclusion
Cleary Gottlieb is a vibrant and engaging community, home to an eclectic group of people of various sexual orientations and cultural, educational, religious, socio-economic, and ethnic backgrounds.
Diversity and inclusion are not mere buzzwords; they're in our DNA and are central to our firm's founding principles and ongoing identity.
Our culture of inclusion is a reflection of our global legal practice. We work daily with clients around the world on matters involving a broad array of legal, business, and social/cultural perspectives. To further ensure we remain an open and innovative workplace, we actively support community, outreach, and training programs focused on issues of diversity.
We believe all Cleary lawyers benefit from interacting with the creativity, talents, and perspectives contributed by people of different backgrounds and experiences, and that our firm-wide efforts to nurture diversity help us more effectively serve an even broader range of clients.
The London office has an Equality, Diversity & Inclusion Committee consisting of four working groups that form a cross-section of our legal and professional staff population, focusing on BAME, Well-being, LGBTQ+, and Social Mobility.
BAME
The BAME working group provides a platform through which the firm aims to promote equality and address BAME-related concerns, but also has a broader commitment to promoting an inclusive working environment both internally and in our interactions as a firm with clients and others.
We aim to achieve these objectives though a combination of larger-scale and low-key initiatives, all of which aim to raise awareness and foster communication. These include office-wide events such as a Cinco de Mayo party and simple celebrations to mark religious or culturally significant dates (including Nelson Mandela Day, Eid Al Adha, Rosh Hashanah, and Chinese New Year). These events prompt conversations between colleagues and the development of a culturally aware and respectful workplace. The group also has a focus on developing relationships with client groups.
The firm remains committed to supporting initiatives such as Creating Pathways, a mentoring programme created by the Black Solicitors Network to promote cross-firm mentoring relationships between senior and mid-level BAME lawyers in private practice and in-house.
Well-being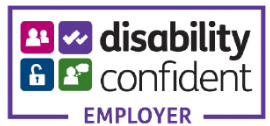 The Well-being working group is committed to creating an environment that is inclusive and accessible for all our staff. Areas of focus include ensuring our recruitment processes are accessible to those with disabilities, supporting staff with disabilities in the workplace, and developing a programme of awareness-raising activities to promote the well-being of all staff. The group works closely with our Mental Health Champions Network on specific initiatives related to mental health and well-being.
The group also leads on our partnership with Mencap, a UK charity for people with learning disabilities. As part of this partnership, we have hired Mencap candidates on fixed-term contracts to assist on projects and have hosted individuals as part of work experience weeks, supported internships, and employability days.
LGBTQ+
The LGBTQ+ working group's efforts to promote diversity throughout the workplace focus on supporting the LGBTQ+ and Allies Networks. The group organises events to build interest, raise awareness, and educate, both within the firm and the broader community, and interacts with outside organisations concerned with LGBTQ+ issues – both national organisations/charities (e.g., Stonewall) and LGBTQ+ inter-firm networks (e.g., Out of America). Among other activities, the group runs charity collections for the Terrence Higgins Trust (a charity for HIV-positive people); hosts panels on topics such as bisexuality discussing the challenges faced by bisexual people in the workplace; and hosts events like a get-together for European associates at the Cleary Gottlieb European MiniMBA event.
Social Mobility
We are committed to diversifying the applicant pool from which we recruit, ensuring our recruitment processes do not unconsciously disadvantage any groups or individuals, creating a welcoming and inclusive environment for all our staff, and supporting wider initiatives that promote diversity and inclusion in the legal sector and in the workplace generally.
In 2018 we began a partnership with RARE Recruitment introducing their Contextual Recruitment System for our trainee recruitment program.