Working in New York City
Every day, as you are immersed in the practical side of our business, you are also steeped in the Cleary culture. Our offices reflect a sense of our firm itself—the kind of place where you enjoy working and can do your best work.
Cleary's New York City office is home to more than 600 lawyers and is the focal point for some of the world's biggest legal matters. When you practice law in New York, you work with major clients on career-defining cases in a key global center.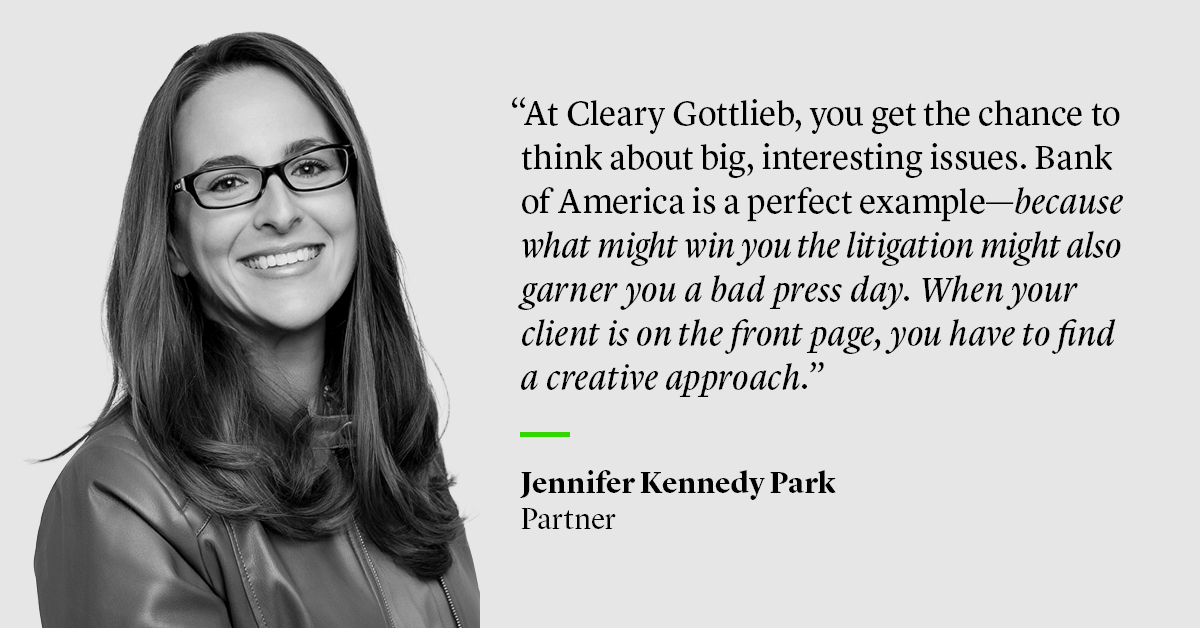 And of course, being in New York means you are in a city whose skyline is synonymous with metropolitan life. You're never more than a subway ride away from internationally renowned entertainment, dining, culture and commerce.
The expanse of water and skyline you see from our Lower Manhattan office is complemented by the close proximity to some of our best clients on Wall Street and the New York Stock Exchange.
Indeed, while Wall Street remains the center of the financial world, a revitalized Lower Manhattan is drawing attention throughout the city.
The great Spanish architect Santiago Calatrava is redesigning a transportation hub inside the nearby World Trade Center, and flanking our building is the newly revitalized Fulton Street subway hub, making it simple to commute from anywhere in the region
The magazine publisher Conde Nast relocated its global headquarters across the street to 1 World Trade Center, and the W hotel is just a few blocks from Cleary Gottlieb. And near City Hall, Frank Gehry's first skyscraper is the tallest residential building on the New York skyline.
The downtown renovation is not all sweeping architecture and urban transportation, however. Lower Manhattan's historic Greenwich Street, which once meandered from Greenwich Village down to the Financial District, dotting its way with shops and restaurants, is set to once again pass within blocks of Cleary Gottlieb.