Investing in the Future of Emerging Markets
June 26, 2019
RSVP
Conference Overview
Conference Overview
Keynote Speaker
Conference Venue
---
Conference Overview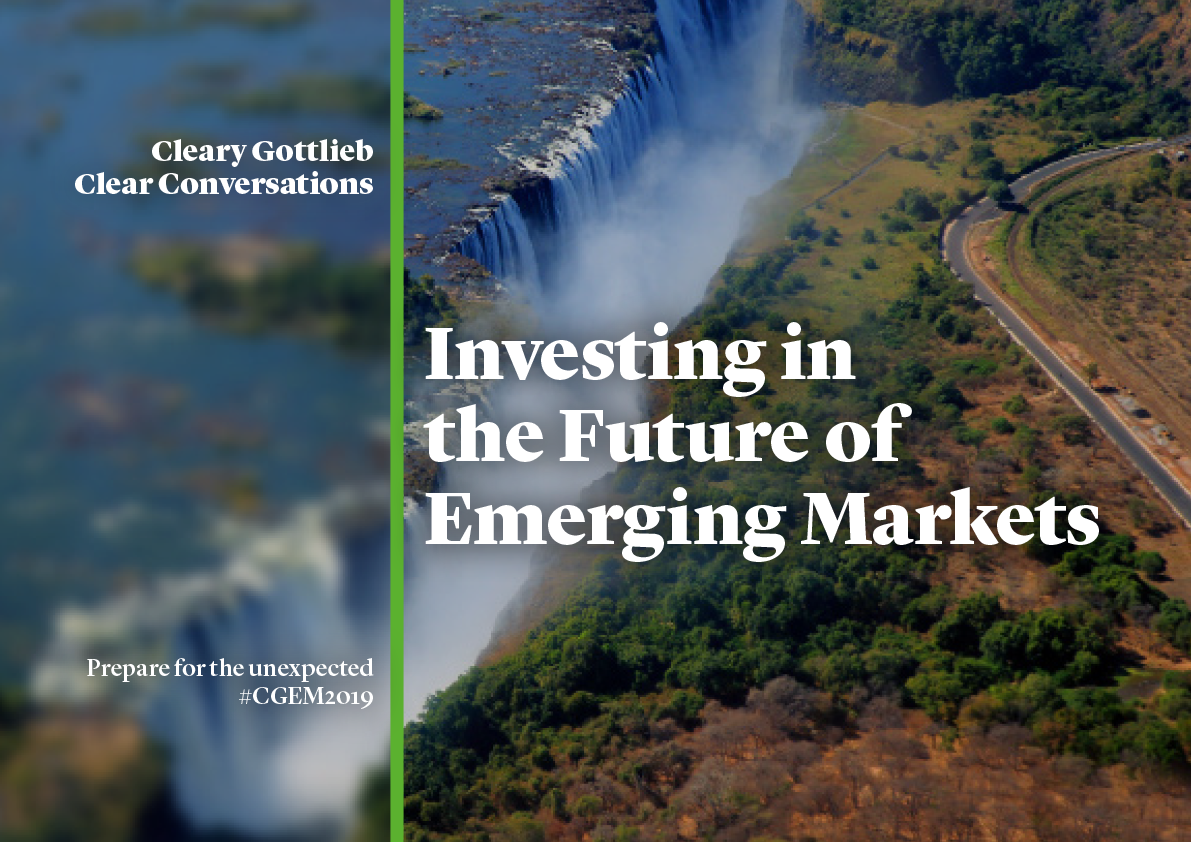 We are entering a new era of geopolitical challenge and opportunity. Between escalating trade tensions and technological developments, today's emerging markets demand globalised thinking and on-the-ground expertise. Join our experts on 26 June to learn how businesses can invest in emerging markets for the long term, regardless of political and economic headwinds.
WHERE
The historic May Fair Hotel – one of London's most prestigious and elegant venues – providing the perfect setting to explore the insights of global emerging markets experts.
Stratton St, Mayfair, London W1J 8LT
WHEN
Wednesday 26 June 2019, 2:30 – 6:30 p.m.
ORDER OF EVENTS
2:30 p.m. Registration
3:00 p.m. Opening remarks from Tihir Sarkar followed by the keynote conversation by Lord Browne
3:40 p.m. 1st panel session
5:00 p.m. 2nd panel session
6:00 p.m. Closing remarks followed by a champagne reception in The May Fair Garden Terrace
PANELS
(Timing and rooms to be confirmed at a later date.)
A Clear View – Understanding the Complexities of Africa's Sovereigns
In recent years, a series of seismic shifts has changed the established geopolitical and economic order across Africa. Falling commodity prices, adverse interest rate movements and increased debt vulnerabilities have all impacted the outlook of sovereigns and reframed investment considerations on the continent.
Panelists:
Reza Moghadam, Vice Chairman of Morgan Stanley for Sovereigns and Official Institutions
Dietmar Hornung, Associate Managing Director at Moody's
Mitu Gulati, Professor of Law Duke University – Sovereign debt specialist
Digging Deep – Lessons Learnt From 30 Years of Natural Resources Investing
The last few decades of unparalleled global growth created a buoyant, if dynamic, resources market. But it's also one that's been socially, politically and environmentally fractious. Today, paradigms are shifting. The hunt for new deposits, and changing ownership patterns and legislation are combining with growing investor activism and public awareness to reset the way resource investment works.
Panelists:
Lord Browne, Former CEO of BP
Craig Fish, Head of M&A at Anglo American
Ondra Otradovec, Head of M&A at ArcelorMittal
Leveraging Disruption – Investing Through Political Change
When it comes to investment environments, disruption is the new normal. Emerging markets investors are facing the most significant political changes in a generation. From regime change to trade tensions to rates, investing in this newly altered climate demands a fresh strategy.
Panelists:
Karim Nasr, Chief Financial Officer at La Mancha
Simiso Velempini, Senior Director at Africa K2 Business Intelligence
H.E. Cesar V. Purisima, Former Secretary of Finance Republic of the Philippines
Shifting the Balance: Opportunities From Bankruptcy Reforms in Emerging Markets
Changes, often radical, to insolvency laws are shaking up big business across Emerging Markets and reforming the way many of these businesses will be operated. Granting creditors more control is opening up a world of opportunities for investors in some of the world's most exciting emerging markets. This panel will offer a Western perspective on these reforms and their impact.
Panelists:
Arundhati Bhattacharya, Former Chairman of State Bank of India
Antje Gaensler, Director at Lazard
Kofi Bensi, Senior Vice President at PIMCO
CONTACT US
For more information, please contact us.