Cleary Gottlieb Women Lawyers Recognized for Top Honors
March 8, 2021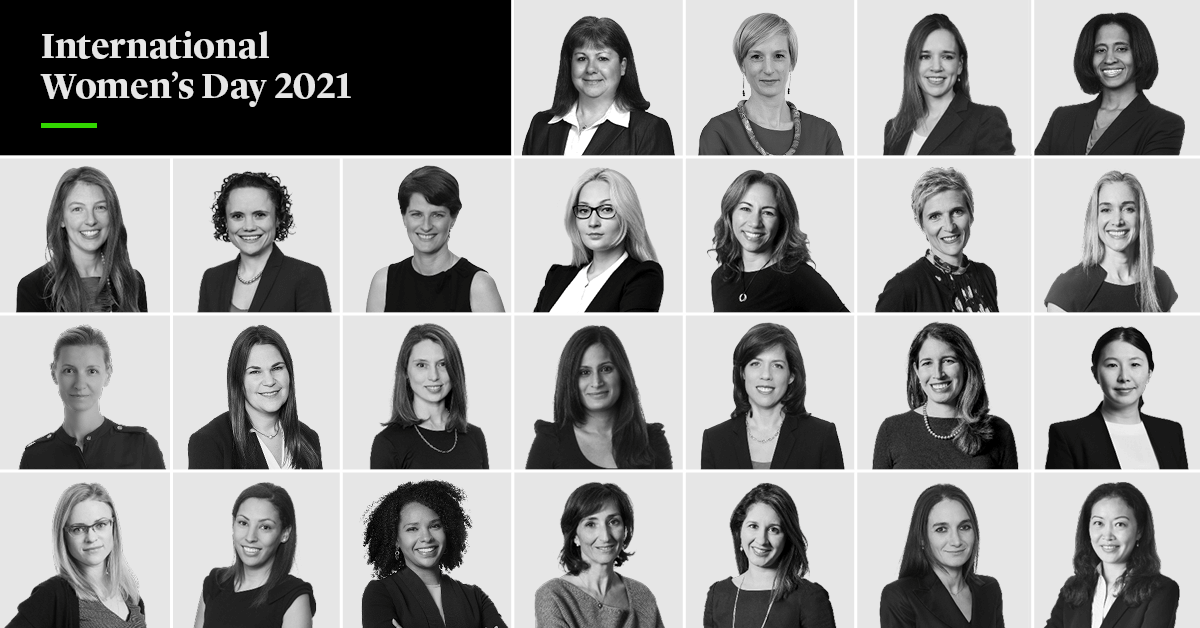 As part of Cleary Gottlieb's celebration of International Women's Day, we're spotlighting the firm's women lawyers who have earned outstanding recognition from prominent business and legal publications.
In the last year, a total of 25 women received 33 awards, with honorees based in various offices across the firm, including Beijing, Brussels, Hong Kong, London, Moscow, New York, Paris, and Washington, D.C.
These women were lauded for their experience and prowess in areas such as antitrust, banking and finance, bankruptcy and restructuring, capital markets, corporate governance, financial technology, international arbitration, investigations, litigation, mergers and acquisitions, private equity, private funds, and pro bono. They earned commendations including "Best in Antitrust and Competition," "Innovative Leader," "Lawyer of the Year," "Most Influential," "Rising Star," "Trailblazer," and "Top Lawyer," among others.
Read more about their achievements:
Robin Bergen
Géraldine Bourguignon
Leah Brannon
Alexis Collins
Anna Connolly
Elaine Ewing
Katherine Hughes
Dina Iskanderova
Chantal Kordula
Valérie Lemaitre
Liza Lenas
Polina Lyadnova
Francesca Odell
Nallini Puri
Meme Peponis
Lisa Schweitzer
Amy Shapiro
Denise Shiu
Kim Spoerri
Yulia Solomakhina
Naomi Tarawali
Marie-Laurence Tibi
Lisa Vicens
Carina Wallance
Shuang Zhao
In addition to these accolades, 22 Cleary women lawyers are proud members of ArbitralWomen, an international non-governmental organization with the primary objective of advancing the interests of women and promoting female practitioners and diversity in international disputes.
To learn more about Cleary's recent accolades and key distinctions, click here.