Cleary Gottlieb Women Lawyers Recognized for Top Honors
March 8, 2022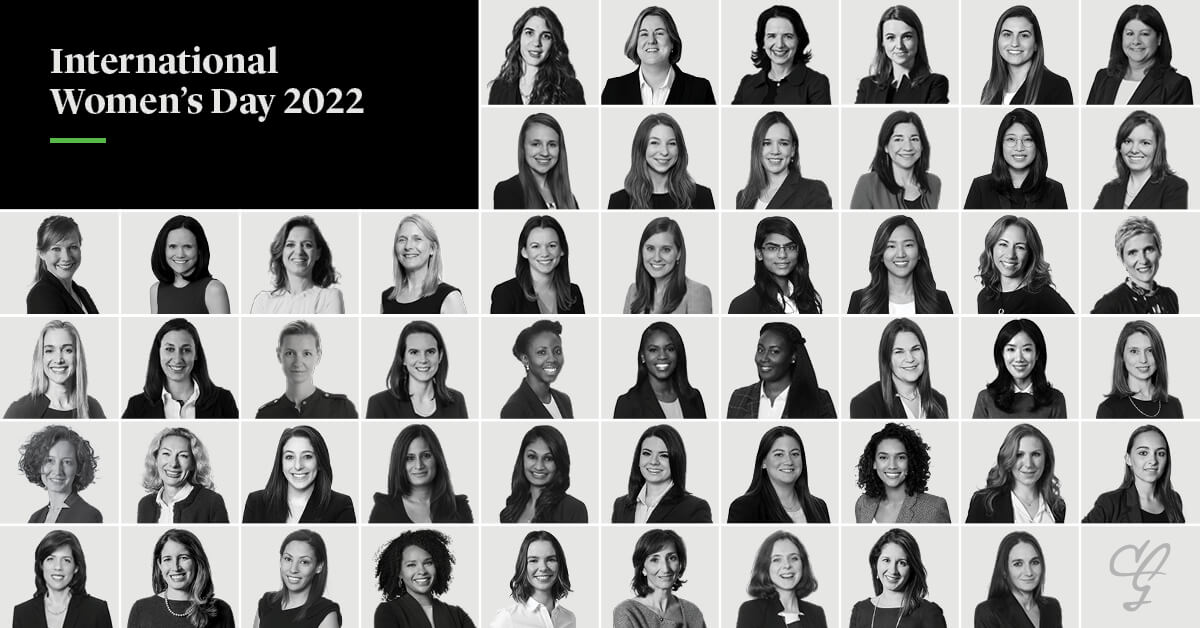 As part of Cleary Gottlieb's celebration of International Women's Day, we're spotlighting the firm's women lawyers who have earned outstanding recognition from prominent business and legal publications.
In the last year, a total of 53 women received 68 awards, with honorees based in various offices across the firm, including the Bay Area, Cologne, Frankfurt, London, Milan, New York, Paris, Rome, Seoul, and Washington, D.C.
These women were lauded for their experience and prowess in areas such as antitrust, banking and finance, bankruptcy and restructuring, capital markets, corporate governance, financial technology, international arbitration, investigations, litigation, mergers and acquisitions, private equity, private funds, pro bono, and tax. They earned commendations including "Best in Antitrust," "Innovative Leader," "Lawyer of the Year," "Most Influential," "MVP," "Rising Star," and "Top Lawyer," among others.
Read more about their achievements:
Laurie Achtouk-Spivak
Katharina Apel
Gabriele Apfelbacher
Larisa Babiy
Emmanuelle Berdugo
Robin Bergen
Linden Bernhardt
Julia Bradley
Leah Brannon
Penelope Christophorou
Ye Eun (Charlotte) Chun
Anne-Sophie Coustel
Lisa Danzig
Sylvia DeTar
Martina Ercolanese
Elaine Ewing
Francesca Gesualdi
Jackie Holland
Jessica Hollis
Kylie Huff
Vishakha Joshi
Hoori Kim
Chantal Kordula
Valérie Lemaitre
Liza Lenas
Anna Lubberger
Polina Lyadnova
Katherine Lynch
Abena Mainoo
Rebecca Michaud
Julie-Irene Nkodo
Francesca Odell
Wonjeong Angela Park
Meme Peponis
Vania Petrella
Romina Polley
Rebecca Prager
Nallini Puri
Rathna Ramamurthi
Jessica Repond
Jessica Roll
Kayla Rooney
Séverine Schrameck
Lisa Schweitzer
Amy Shapiro
Sarah Schröder
Kim Spoerri
Naomi Tarawali
Jeanne Theuret
Marie-Laurence Tibi
Jane VanLare
Lisa Vicens
Carina Wallance
To learn more about Cleary's recent accolades and key distinctions, click here.